Reservoir Level Summary
Updated as of 06 December 2023
Reservoir levels are collected on a weekly basis covering Thursday to Wednesday each week. Data is uploaded to our website every Wednesday afternoon.
Click on each reservoir below for more information.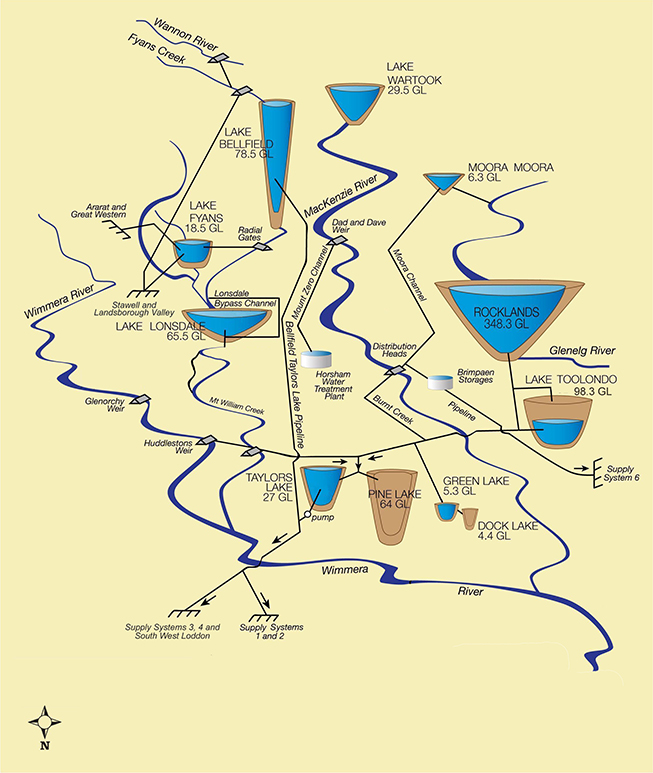 Disclaimer
This data is the latest available operational data and is provided for information purposes only. GWMWater advises that this data is subject to change and that it does not guarantee that all data is correct although believed to be of reasonable accuracy at publication. GWMWater accepts no liability for the content, or for the consequences of any actions taken on the basis of the information provided.